Cheap VPS Server Hosting
If you're on the lookout for top-notch solutions to boost the efficiency of your E-commerce or gaming website, consider choosing budget-friendly VPS Server Hosting. With VPS hosting, you'll benefit from dedicated resources that ensure your website runs smoothly and loads quickly, providing an excellent user experience. Our reliable servers offer the perfect balance between affordability and performance, making it an ideal choice for businesses of all sizes. Say goodbye to slow loading times and downtime issues, and say hello to a seamless online presence that keeps your customers engaged and satisfied. Upgrade your hosting today and unlock the potential for growth and success in the digital world.
Looking for an economical yet reliable VPS hosting solution for your website?
You've put in the hard work to create an impressive online presence and now it's time to find a hosting service that won't break the bank. cheap VPS, or virtual private servers, might be the perfect fit for your needs, even if you're working with a limited budget. Fortunately, there are excellent low-cost cheap VPS Server available that can get your website online for a monthly fee that's less than what you'd spend on a cup of coffee each day.
Buy Cheap VPS Server Hosting Plans
Name
OS
Core
RAM
Harddisk
Bandwidth
IP
DC Location
Monthly Price
Turkey VPS Custom
1
1 GB
30 GB SSD
1 TB
1
Istanbul, Turkey
$20.00
Sweden VPS Custom
1
1 GB
30 GB SSD
Unlimited
1
Stockholm, Sweden
$20.00
Spain VPS Custom
1
1 GB
30 GB SSD
1 TB
1
Madrid, Spain
$20.00
South Korea VPS Custom
1
1 GB
30 GB SSD
Unlimited
1
Seoul, South Korea
$15.00
South Africa VPS Custom
1
1 GB
30 GB HDD
Unlimited
1
Johannesburg, South Africa
$27.00
USA VPS - Custom
1
1 GB
30 GB SSD
1 TB
1
Missouri, USA
$11.00
Ukraine VPS Custom
1
1 GB
30 GB SSD
1 TB
1
Kyiv City, Ukraine
$13.00
UK VPS Custom
1
1 GB
30 GB SSD
1 TB
1
London, UK
$11.00
UAE VPS Custom
1
1 GB
30 GB SSD
Unlimited
1
Dubai, United Arab Emirates
$24.00
Thailand VPS Custom
1
1 GB
30 GB SSD
Unlimited
1
Bangkok, Thailand
$21.00
Switzerland VPS Custom
1
1 GB
30 GB SSD
Unlimited
1
Zurich, Switzerland
$25.00
Singapore VPS Custom
1
1 GB
30 GB SSD
1 TB
1
Singapore
$21.00
Russia VPS Custom
1
1 GB
30 GB SSD
Unlimited
1
Moscow, Russia
$15.00
Romania VPS Custom
1
1 GB
30 GB SSD
Unlimited
1
Bucuresti, Romania
$15.00
Hong Kong VPS Custom
1
1 GB
30 GB SSD
Unlimited
1
Hong Kong, China
$15.00
India VPS Custom
1
1 GB
30 GB SSD
Unlimited
1
Noida, India
$19.00
Israel VPS Custom
1
1 GB
30 GB SSD
Unlimited
1
Ashdod, Israel
$25.00
Malaysia VPS Custom
1
1 GB
30 GB SSD
Unlimited
1
Cyberjaya, Malaysia
$20.00
Japan VPS Custom
1
1 GB
30 GB SSD
Unlimited
1
Tokyo, Japan
$21.00
Netherlands VPS Custom
1
1 GB
30 GB SSD
1 TB
1
Amsterdam, Netherlands
$13.00
New Zealand VPS Custom
1
1 GB
30 GB SSD
1 TB
1
Auckland, New Zealand
$30.00
Norway VPS Custom
1
1 GB
30 GB SSD
Unlimited
1
Oslo, Norway
$25.00
Greece VPS Custom
1
1 GB
30 GB SSD
1 TB
1
Thessaloniki
$25.00
Germany VPS Custom
1
1 GB
30 GB SSD
1 TB
1
Frankfurt, Germany
$9.00
France VPS Custom
1
1 GB
30 GB SSD
1 TB
1
Gravelines, France
$9.00
Canada VPS Custom
1
1 GB
30 GB SSD
1 TB
1
Montreal, Canada
$11.00
Brazil VPS Custom
1
1 GB
30 GB SSD
Unlimited
1
Brazil
$30.00
Australia VPS Custom
1
1 GB
30 GB SSD
1 TB
1
Australia
$20.00
Finland VPS Custom
1
1 GB
30 GB SSD
1 TB
1
Helsinki, Finland
$19.00
Italy VPS Custom
1
1 GB
30 GB SSD
Unlimited
1
Milan, Italy
$15.00
Top-Notch Web Hosting
After an exhaustive assessment of numerous hosting providers, considering factors such as affordability, performance, feature set, and support, we've identified the cream of the crop. These hosting providers present cheap VPS Hosting plans that combine impressive performance with budget-friendly pricing, starting at just a few dollars per month. Say goodbye to compromising on quality due to cost constraints.
Are you eager to secure an economical VPS cheap option for your website? Well, the hunt ends here as we unveil the best budget-friendly best cheap VPS solutions. Your ideal hosting partner is just a few scrolls away, waiting to empower your online presence.
Germany Server Host: Your Budget-Friendly VPS Hosting Solution
If you're seeking an excellent yet cost-effective cheap VPS Servers solution for your website, Germany Server Host should be at the top of your list. Offering a range of high-performance VPS servers, their plans start at just $8.95 per month. Germany Server Host perfectly balances top-tier performance, affordability, and user-friendliness. With our cheapest VPS Server plans, you'll enjoy exceptional value, providing you with all the necessary resources to ensure your website stays responsive and operational.
Cheap Pricing
Their mid-tier subscription option, priced at $14.95 per month, is perfect for the majority of users. It includes a generous 1GB of RAM, ample 40GB storage capacity, and a pair of CPU cores to ensure smooth performance. Additionally, they regularly offer promotional codes and attractive discounts, often slashing prices by as much as 50% during the initial month of subscription.
Reliable Performance
Every one of our VPS servers is equipped with high-speed SSD storage and boasts rapid network connectivity, ensuring swift page loading times. You'll also enjoy complete root access and the ability to fine-tune server performance to your preferences. It's worth noting that the majority of our users consistently report impressive speed and performance levels.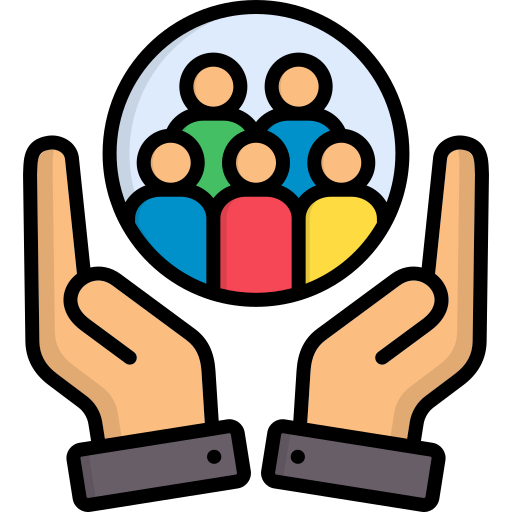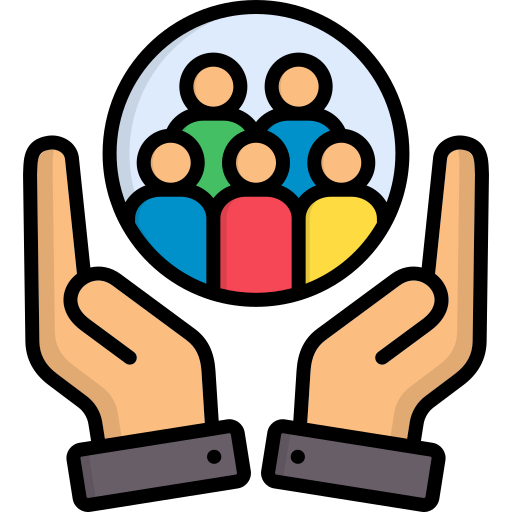 Customer Support
Germany Server Host, you can count on round-the-clock live chat support that's available 24/7. Our support team highly knowledgeable but also exceptionally friendly, and they're always ready to swiftly address any concerns or problems you might encounter with your VPS server or account.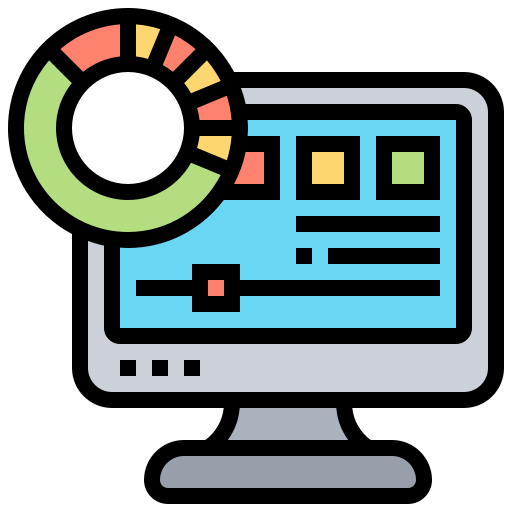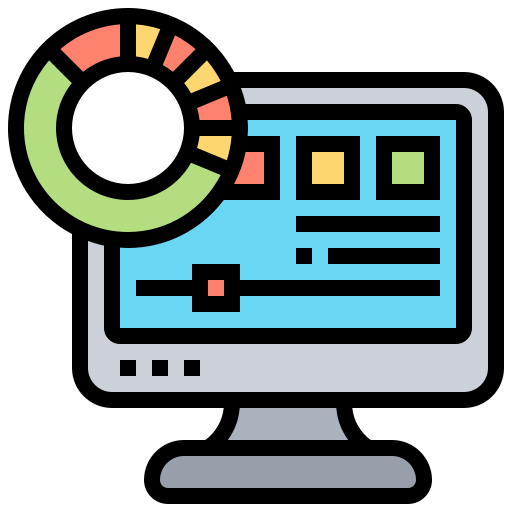 Easy to Use Control
Germany Server Host, we provide you with an easy-to-use control panel designed for hassle-free VPS management. With just a few simple clicks, you can reboot your server, install scripts, keep an eye on your resource usage, and update your DNS settings. Our intuitive control panel simplifies these tasks and more.
How Can a Low-Cost VPS Benefit Your Online Business?
A cheap VPS hosting plan provides you with the following:
Enhanced Privacy: When you opt for a cheapest VPS solution, you gain a significant boost in privacy. Your vps server cheap price operates independently, with its own distinct operating system and software stack. This isolation ensures that your data and applications remain secure and impervious to the activities of other websites sharing the server.
Total Control: One of the key advantages of a VPS is the level of control it affords you. As the administrator, you have complete root access to your virtual server. This means you can install, configure, and manage software and applications to cater precisely to your website's unique requirements. You have the freedom to choose your preferred operating system, control panel, and fine-tune various settings as needed.
Optimized Performance: VPS hosting company guarantees improved performance for your website. By allocating dedicated resources like CPU, RAM, and storage, your site operates without being hindered by the activities of neighboring websites. This translates to faster loading times, smoother navigation, and the capability to handle higher volumes of web traffic and data without a hitch.
Scalability at Your Fingertips: Scalability is a breeze with cheapest VPS hosting. As your website's needs evolve, you have the flexibility to adapt quickly. Whether you need to expand your server's resources to accommodate increased traffic or scale down during quieter periods, upgrading or downgrading your VPS server price plan is a straightforward process. This adaptability ensures that your hosting solution can grow with your online presence, without any hassle.
Our cheap server hosting can prove to be an excellent choice if you require greater performance and adaptability compared to shared hosting, all while staying within a reasonable budget. Setting up and managing cheap virtual private server demands a certain level of technical expertise, but numerous hosting providers provide user-friendly control panels and customer support to guide you through the process. With a bit of learning, VPS hosting cheap might be the ideal solution for your expanding website.
Advantages of Opting for Affordable VPS Hosting Services
To start, you'll enjoy greater control and customization possibilities. In contrast to shared hosting, where you're limited to the host's offerings, a cheap virtual server grants you root access for configuring the server according to your requirements. You can install various software, tweak settings, and fine-tune your website's environment to your liking.
You'll also benefit from enhanced security. On a shared server, your website is susceptible to attacks that may target other sites hosted on the same server. However, with a affordable VPS hosting, your site operates in its isolated virtual environment. This affords you greater control over security settings and patching, thus providing better protection for your data.
Why Choose Cheap VPS Hosting Server?
Furthermore, cheap VPS providers typically delivers superior performance. You're not in competition for resources with other websites, resulting in faster loading times for your site. This heightened speed, coupled with the ability to fine-tune settings, enables you to optimize your affordable VPS for lightning-fast load times. Additionally, an affordable best cheap VPS hosting is scalable. If your website experiences growth and demands more resources, you can effortlessly upgrade your hosting plan to acquire additional CPU power, memory, storage, and bandwidth. There's no need to migrate to a new hosting provider, and you'll still have access to the same exceptional support team. As evident, budget-friendly VPS hosting offers numerous advantages over shared hosting. The initial investment in a VPS best price can ultimately save you time, money, and the hassle of managing your growing website. Opting for a VPS cheap hosting provides a seamless, optimized experience and grants you ultimate control over your website.
VPS Hosting Features
When selecting an affordable virtual server hosting cheap plan, it's crucial to take into account several essential features that align with your requirements. Consider these as indispensable elements for dependable and high-performance hosting.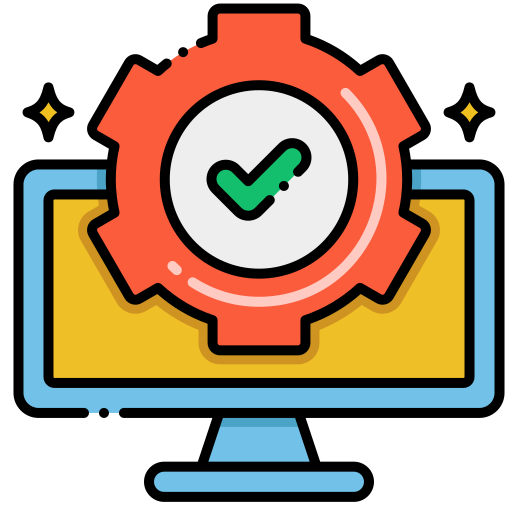 Operating System
The operating system (OS) serves as the software that operates your virtual server. The two most frequently chosen OS options for VPS hosting are Linux and Windows.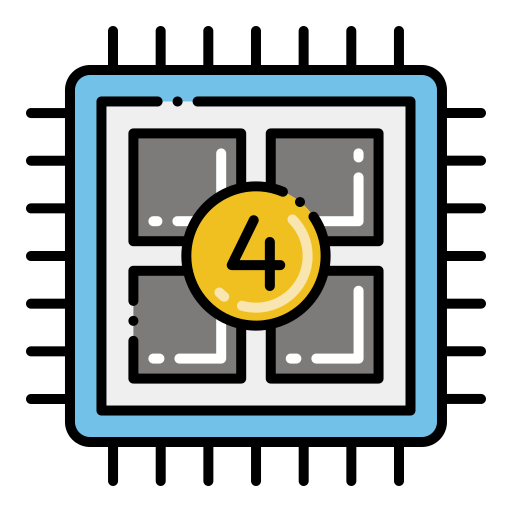 CPU Cores
The quantity of CPU cores directly impacts the processing capability of your VPS. For standard website hosting, having 2 CPU cores is generally sufficient.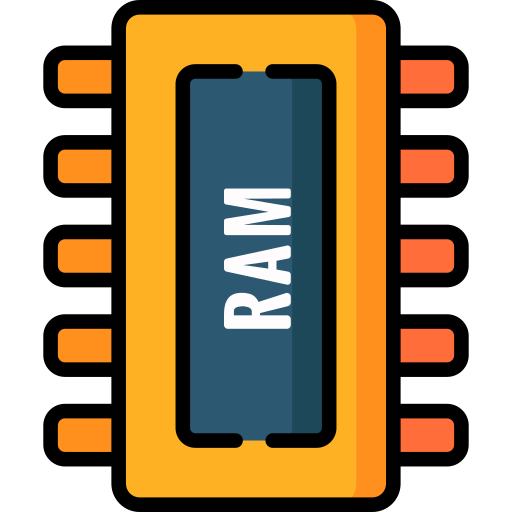 Memory
The amount of RAM in gigabytes (GB) on your VPS dictates the number of programs and software it can simultaneously run. This is particularly important for regular hosting needs.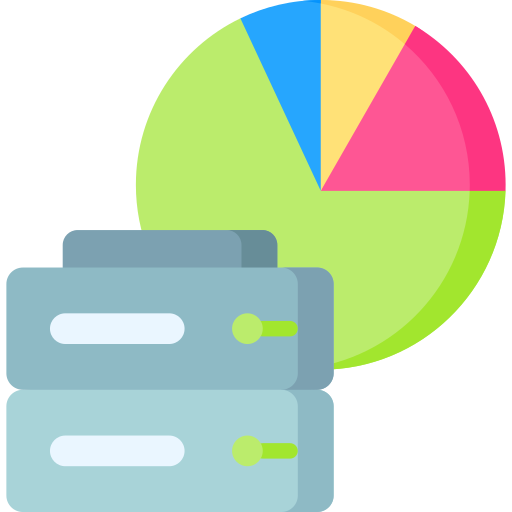 Storage Space
Storage capacity pertains to the amount of data that your VPS can accommodate, typically measured in gigabytes (GB). Basic hosting plans commonly provide storage ranging from 30 to 100GB.
How to Choose the Best Cheap VPS for Your Needs
To discover the optimal choice when seeking affordable VPS hosting, several key considerations come into play. Firstly, establish a budget that aligns with your monthly hosting expenditure. Very cheap VPS plans typically initiate in the range of $9 to $20 per month. It's vital to ensure that your chosen plan furnishes adequate storage space, RAM, and bandwidth for your website's needs. Most basic packages typically provide a minimum of 1-2 GB of RAM, 30-50GB of storage, and 1-2 TB of monthly bandwidth. If your website experiences substantial traffic or operates resource-intensive applications, opting for a more robust plan is advisable.
Next, look for a hosting provider equipped with an intuitive control panel, simplifying the setup of your VPS, app installations, and account management. Popular and user-friendly options include cPanel, Plesk, or Webmin. Additionally, some hosting providers offer managed cheap VPS hosting with cpanel plans, in which they handle critical system administration tasks such as security patching on your behalf.
Seek hosting providers that guarantee a 99.9% uptime and maintain redundant infrastructure to mitigate the impact of hardware failures. It's prudent to peruse reviews from current customers to gauge the reliability and performance of the hosting providers you're considering. It's essential to emphasize that opting for a cost-effective VPS host does not equate to compromising on quality. Conduct thorough research to pinpoint a plan that delivers the necessary resources, support, and reliability required to maintain the seamless operation of your website. With a multitude of budget-friendly VPS options available, you can harness the functionality of a dedicated server without incurring exorbitant expenses.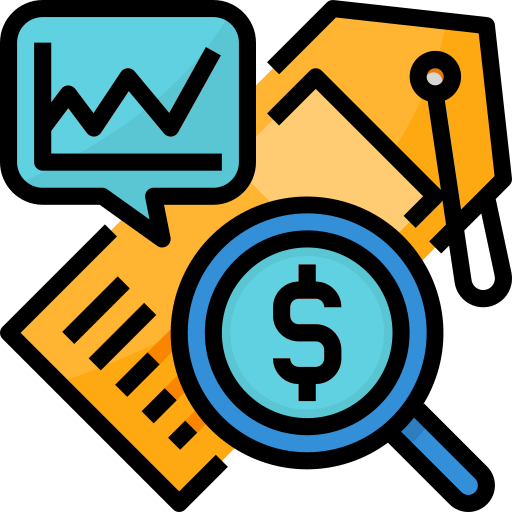 Price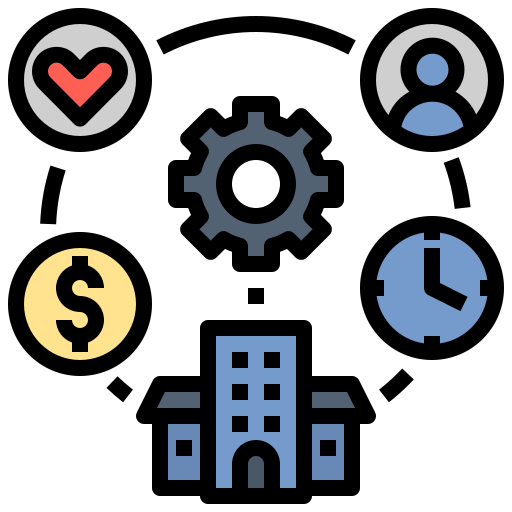 Resources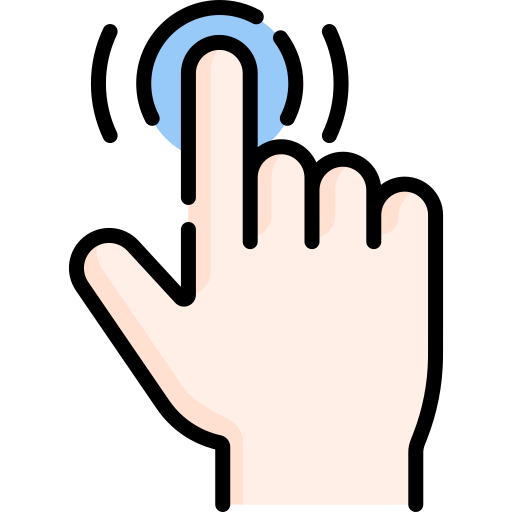 Ease of Use
Support
Need help? Call Our Expert Technical Support Team 24 Hour at Call +91 9990 50 7737 Skype: ONLIVEINFOTECH