Germany Server Host
A German server host business is selling its first standalone server for dirt cheap. Any websites that have outgrown shared web hosting or reseller hosting are a good fit for our Germany VPS Server Hosting and Germany Dedicated Server Hosting solutions.
Our company offers first standalone server at rock-bottom prices. Our Cheap VPS Germany and Dedicated Server Hosting plans is perfect for any websites that have outgrown shared web hosting or reseller hosting. We give you a cheap dedicated server, proxy server IP, DNS, VPN. Free technical support services like environment along with the features of the dedicated server at a Cheap VPS Server Host Price in Germany. Although, The best of breed server hardware, low latency network and robust management tools together deliver significantly faster page loads, thereby offering visitors an enriching online experience. All this are backed by our round the clock uninterrupted support. Our Server Hosting offers you high flexibility and scalability. You can scale memory allocation in real time on your VPS server in accordance with the needs of the website. Our Germany Server Host company Provides easy to access server for you to manage your VPS server with an easy to use control panel interface.
Germany Dedicated server
At our Germany Dedicated Server Hosting Provider, we understand the importance of your website and therefore we deliver the Cheap Dedicated Server in Germany with the availability of servers in safe locations that have a high network uptime and the high-end performance. Your website will never get affected by activities on other websites and get enough space to expand both in size and traffic. You gain the most secure and scalable Dedicated Server Germany with us. We are well-known for our heroic client support. Our company Germany Server Host have a crack team of highly skilled professionals who keep a check on your server all day and night. Still, if you face any issue with your server, we're just a call away. Our team will fix your server issue in a matter of seconds.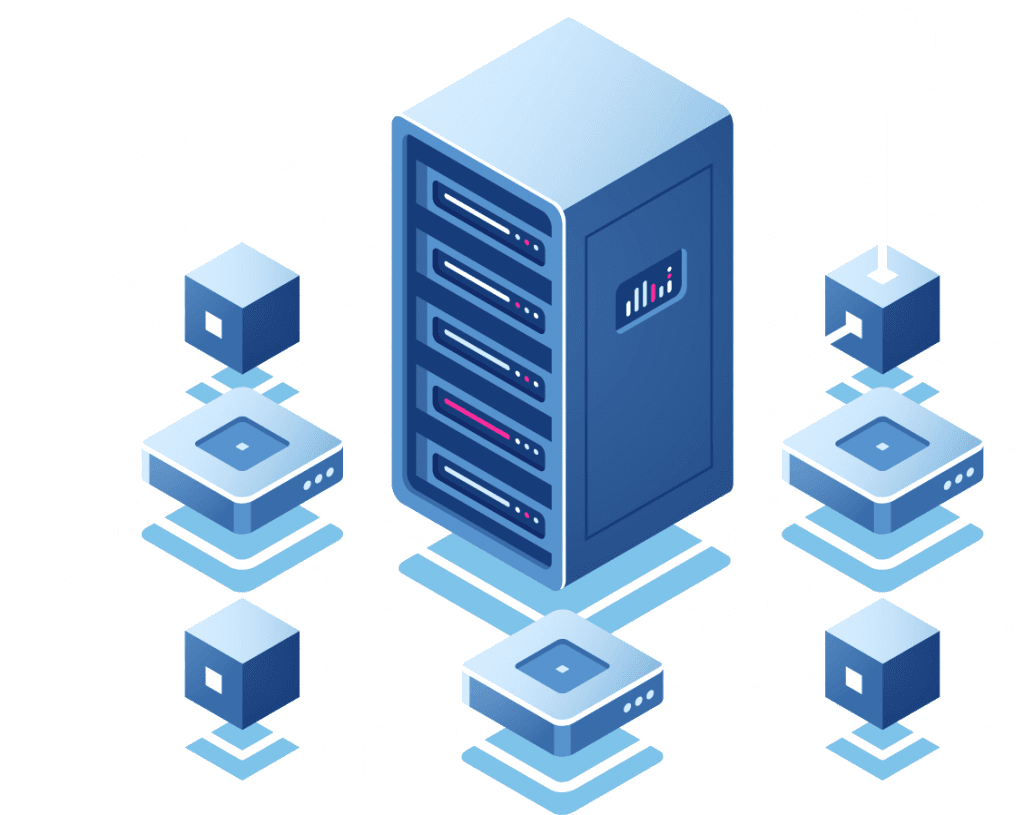 Our Hosting Plans
Plan: Standard Linux Web Hosting
$2 / month
Plan: Business Linux Web Hosting
$5 / month
Plan: Reseller Linux Web Hosting
$9 / month
Choose Perfect Package from Germany Server Host Company
Germany Server Host providing best and cheap hosting packages
Germany Dedicated Server Hosting Plans
We offer Germany dedicated server with fully manageable, stable, high performance, upgrade. We have also provide the backup server.
Starting at $68/mo
Germany VPS Server Hosting Plans
We have provide the VPS according client requirement like Outstanding price, easy to use, fully secure and 24/7 support.
Starting at $9/mo
High Security
Regular firmware upgrades and patches to ensure your websites remain secure from potential threats.
Gain visitors' trust with encrypted data transmission through SSL certificates, easily deployed with just a click.
Two factor authentication, suspicious login detection, and notifications to keep your account and server secure.
Create white lists of IPs to allow or block access for SSH/SFTP to your account or database.
Safeguard your online presence with malware scans and protection against cyber threats.
Built-in database security system preventing unauthorized access and vulnerabilities.
Best Flexibility
Choose from a variety of Linux and Windows OS, and even install your own ISO.
Opt for different programming languages: PHP 58, Perl, Python—use the technology you prefer.
Scale server resources with a single click to keep your website running 24/7.
No restrictions on contracts or fixed payments for unused hosting resources.
Germany Server Host operates from multiple data center locations for localized hosting, ensuring better speed.
Host as many websites as needed, with the ability to register or use an equal number of domain names.
Best Workflow


Tailored Setups
Instantly set up your online business with a free installation process supported by our expert team.
Secure SSH, SFTP Access
High level security and access to your server/website for operational tasks.
24/7 Monitoring
Free monitoring feature for unprecedented insight into your infrastructure, allowing you to focus on business growth.


High Availability
Deploy Floating IPs for high availability setups, flexible assignment of hosting services to IP addresses.
Team Collaboration
Built-in team collaboration for sharing access among team members, enhancing productivity.
User Roles
Assign specific roles to team members for access, regardless of geographical locations.
24/7 Full Support
Expert Support
24/7 availability of expert support through live chat for prompt assistance.

Active Community Engagement
A vibrant community of customers and experts sharing knowledge within the Germany Server Host community.
Extensive Knowledge Base
Comprehensive knowledgebase guides to provide help related to our platform.

Efficient Ticketing System
Open tickets to track specific queries, with responses from our support team accordingly.
Support Add-ons
Opt for Advanced or Premium support add-ons for enhanced support from Senior Support Engineers.
Troubleshooting Tools
Integrated monitoring tools for troubleshooting, complemented by our dedicated support team.
Here Some FAQ
---
Q1. What is web hosting and how does it work?
Websites can be published online by individuals and companies thanks to a service called web hosting. It works by storing website files on servers connected to the internet, making the site available for users to access through a domain name.
---
Q2. Is shared hosting the right type of web hosting for my site?
Medium-traffic smaller websites can benefit from shared hosting. Although it's inexpensive, other websites share server resources with it. If your site grows significantly, you may need to consider more robust hosting options like VPS or dedicated hosting.
---
Q3. What content management systems are compatible with GermanyServerHost web hosting?
GermanyServerHost web hosting supports popular content management systems (CMS) like WordPress, Joomla, and Drupal. These CMS platforms can be easily installed and managed through the hosting control panel.
---
Q4. What is cPanel Hosting and what are its benefits?
CPanel Hosting refers to Cheap hosting plans that include the cPanel control panel. CPanel makes it easy to manage website settings, domains, email accounts, and more through a user friendly interface. Its benefits include simplicity, flexibility, and a wide range of features.
Q5. Can I migrate my existing website to GermanyServerHost's shared web hosting?
Yes, you can migrate your existing website to GermanyServerHost's shared web hosting. GermanyServerHost provides tools and support for seamless website migration. You can transfer your files, databases, and settings with minimal downtime.
Q6. Can I change my web hosting plan if my website grows, and I need more space?
Absolutely. GermanyServerHost offers scalability, allowing you to upgrade your hosting plan as your website grows. You can easily transition to a higher tier plan with more resources to accommodate increased traffic and data.
Q7. How do I get the domain and SSL that's included with my shared hosting plan?
When you purchase a shared hosting plan from GermanyServerHost, you often receive a free domain and SSL certificate. During the signup process, you can choose your domain, and the SSL certificate is automatically applied, providing secure data transmission on your website.
Q8. What is Auto SSL and how does it work?
Auto SSL is a feature that automatically secures your website with an SSL certificate. It's provided by hosting providers like GermanyServer Host and ensures that your site is served over HTTPS, enhancing security. Auto SSL renews the certificate automatically, simplifying the SSL management process.
Q9. How does the new Germany data center provide high performance hosting?
The new Germany data center enhances hosting performance by reducing latency for users in the region. With servers physically closer to your audience, the time it takes to load your website decreases, resulting in a faster and more responsive user experience.
---
NEED HELP? Call our support 24/7 at +91 99905 07737