Cheap Dedicated Server Hosting
Are you in search of an ideal hosting solution that ticks all the boxes without straining your budget? Look no further than Germany Server Host, where we bring you the perfect blend of affordability and performance through our Cheap Dedicated Server Hosting services. Our commitment to providing top-notch hosting doesn't come at a high cost; instead, we believe in offering exceptional value to our clients.
At Germany Server Host, we proudly stand as a prominent force in the world of cheap Dedicated Server. With a global presence spanning over 30 countries, including the UK, USA, Germany, France, Israel, Spain, Sweden, India, Europe, and many others, we cater to diverse business profiles. Our extensive range of budget-friendly and top-notch cheap Dedicated Server Hosting plans is designed to seamlessly align with your financial constraints. Whether you're a startup or an established enterprise, our dedicated server cheap Plans are the solution you've been searching for. Secure your hosting needs today at remarkably competitive prices, recognizing that Cheap Dedicated hosting Servers are a pivotal facet of hosting services offered by hosting companies worldwide.
Your Website Deserves the Best: Dedicated Server Hosting
Cheap Dedicated Server Hosting Plans
Processor / Cores / Threads / RAM / Space
Location
Monthly
Action

France Dedicated Server – DSX1 – Intel Xeon-D 2123IT – 4c/8t/3.0GHz, 32GB RAM, 2x 2TB HDD SATA
Gravelines, France
$110

Germany Dedicated Server – DSX1 – Intel Core i7-2600 – 4c/8t/3.80GHz, 16GB RAM, 1 TB SATA
Kassel, Germany
$69

Hong Kong Dedicated Server – DSX1 – 2x Intel Core i3-4150 – 4c/8t/3.50 GHz, 8GB RAM, 1TB HDD
Hong Kong
$249

India Server – DSX1 – Intel Xeon E3 2136 - 6C/12T/4.50 GHz, 16 GB RAM, 480 GB SSD raid 1
Noida, India
$149

Malaysia Dedicated Server – DSX1 – Intel Xeon E3-1275 – 4c/8t/3.80GHz, 8GB RAM, 1TB SATA
Malaysia
$140

South Korea Server – DSX1 – Intel Xeon L5630 – 4c/8t/2.40GHz, 8GB RAM, 1TB SATA
Seoul, South Korea
$89

Thailand Dedicated Server – DSX1 – Intel Core i7-4790 – 4c/8t/4.00 GHz, 8GB RAM, 500GB HDD
Bangkok, Thailand
$149

Turkey Dedicated Server – DSX1 – Intel Xeon E3-1240– 4c/8t/3.7GHz, 8GB RAM, 2x 500GB SATA
Istanbul, Turkey
$89

USA Dedicated Server – DSX1 – AMD Quadcore – 4c/8t/3.0Ghz+, 16 GB RAM, 1TB SATA
Kansas City, USA
$79
Why Choose Germany Server Host?
Investing in a buy cheap dedicated server is akin to owning your own digital fortress. It's not just a server; it's YOUR server, a fortress of unparalleled control and capabilities. Revel in exclusive access to all server resources, ensuring lightning-fast performance for your online endeavors. Our top-notch security measures stand as an impenetrable shield, safeguarding your data and online presence with unwavering diligence. Moreover, you have the freedom to configure your server to your heart's content, tailoring it precisely to your unique needs and preferences. This level of customization empowers you to run applications seamlessly, manage websites efficiently, and build an online empire on your terms. With your cheap dedicated hosting, the digital world is your oyster, waiting for you to explore its boundless possibilities.


Top Affordability
Experience luxury without breaking the bank. Treat yourself to our lavish spa package for only $99.99, and indulge in a day of pampering and relaxation without emptying your wallet. Plus, enjoy complimentary refreshments throughout your stay to make your experience even more delightful.


24/7 Customer Support
Count on us for round-the-clock assistance. Enjoy unmatched customer support, ready to assist you 24/7 through live chat, phone, and email, ensuring you're never left in the dark when you need help. Your satisfaction is our top priority, and we're here to make your experience as seamless as possible.


Best Performance
Unlock unparalleled performance with cutting-edge hardware at your fingertips. Harness the sheer power of Intel Xeon processors and a range of lightning-fast SSD storage choices, delivering an unrivaled computing experience that leaves the competition in the dust.


Secure and Reliable
Our commitment to your safety extends beyond the digital realm, with round-the-clock security personnel, advanced surveillance systems, secure access controls, and a steadfast dedication to your well-being. We take your security seriously, ensuring your peace of mind at all times.
Cheapest Dedicated Server Hosting
In a dedicated server hosting plan, an entire system or device is assigned to a single user; other users are not shared with these resources. Its use is entirely under the client's discretion. They are free to install any apps, hardware, and software of their choosing, including operating systems.
Germany Server Host offers the most cost-effective cheapest dedicated server hosting solutions available, making top-tier hosting accessible to businesses and individuals on a budget. Our affordable dedicated servers Hosting plans combine affordability with exceptional performance. You can rely on powerful hardware, a robust network infrastructure, all while keeping your hosting costs in check. With customization options, high uptime guarantees, and a commitment to security, Germany Server Host ensures that your websites and applications run smoothly and securely without breaking the bank. Whether you're a startup, small business, or individual looking for reliable hosting without compromising quality, our dedicated server hosting cheap is the ideal solution for your hosting needs.
Some advantages of Best Dedicated Server Hosting –

Top Performance
We Provide Top performance is the result of unwavering dedication and continuous improvement. It is the pursuit of excellence that drives individuals and organizations to reach new heights of success.

Reliability
Managed cloud hosting delivers unparalleled reliability. With cheap dedicated hosting server resources, we guarantee exceptional uptime and cater to all your hosting needs, allowing you to focus on growing your business.

Scalability
Our Affordable Dedicated Hosting Servers offer effortless scalability for businesses of all sizes with seamless scalability options, eliminating the need for a new server or provider.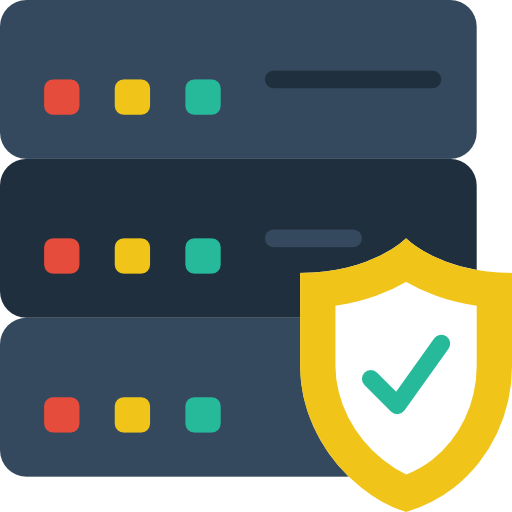 Control
Dedicated servers grant users complete control. Authorized individuals enjoy root and admin access, enabling them to fully configure the server, adapt software and hardware to their precise requirements, and wield unrestricted control over their hosting environment.

Capacity
Availability
Best cheap dedicated server hosting price offer limitless capacity options, allowing clients to select the optimal capacity that perfectly aligns with their specific requirements, ensuring the best-suited hosting solution.

Heavy Traffic
Servers
For websites with substantial traffic, ranging from 150,000 to over 1,000,000 monthly page views, the ideal choice is dedicated server hosting price. Dedicated servers offer exceptional capacity options, ensuring peak responsiveness and reliability even under heavy user traffic, guaranteeing an optimal experience for your website visitors.

Secure Web Hosting Platform
Budget dedicated servers offer an exceptionally secure web hosting solution. With their dedicated resources, they are impervious to virus or malware infections, making them a superior choice compared to other hosting plans in terms of security.
We specialize in offering cost-effective and top-notch low cost dedicated server hosting services. Explore our wide array of low cost dedicated server solutions, all available at highly competitive prices.
Technical Support
When you choose any of our server hosting plans, rest assured that our priority is providing top-notch technical support. We are committed to assisting our clients promptly, taking swift action to resolve any issues. Our server hosting company guarantees round-the-clock, 24/7 technical support for your peace of mind.
Unlocking the Benefits of Germany Server Hosting Services
Exclusive Features
24/7 Phone & Email Support
Need help? Call Our Expert Technical Support Team 24 Hour at Call +91 9990 50 7737 Skype: ONLIVEINFOTECH